Tetri Maniac – fun & innovative combination of block matching with match three colors games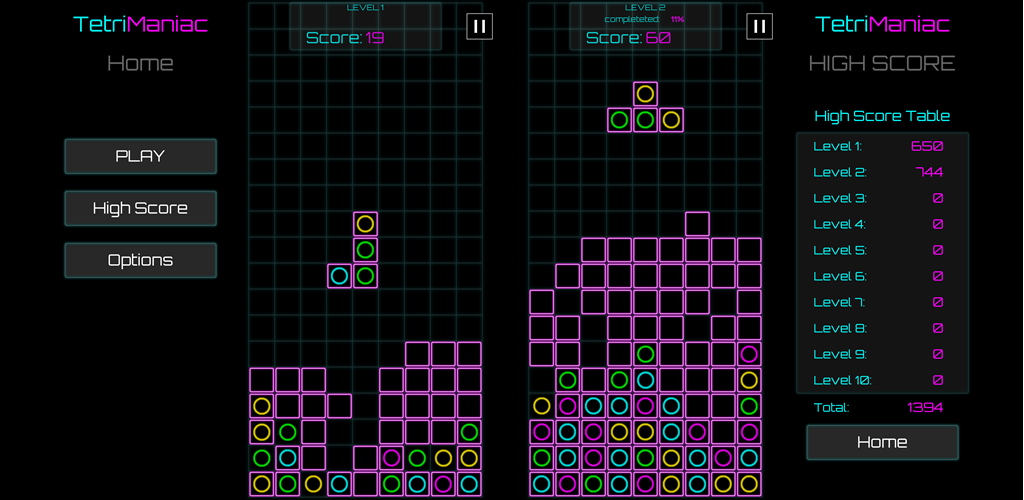 Created for infoexpert games – YES its my brand to publish my own games 🙂
Play like an ordinary block matching game and cleverly match three or more colored circles. Blocks must be empty (without colored circles) to collapse.
Do you like block matching games?
Do you like match three games?
If your answer is YES – Tetri Maniac is a game for you!
Have fun!
Developed in unity.